We can assist in…
Supportive Care Management
Evaluate quality of living conditions and determine needs
Help arrange for eligible community services
Provide caregiver or refer community services
Escorted transportation & assistance on medical appointments
Bill paying, clerical help, & organizing paperwork
Assistance with reading & writing letters
While our goal is to maintain your loved one in the familiar surroundings of their own home, we realize there may be a point where other options must be considered.
Move Coordinator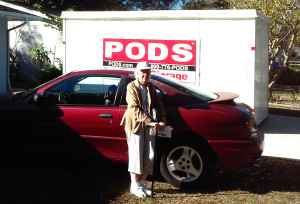 Our trusted services ease many of the concerns your loved one faces when needing to move.  We understand just how traumatic a move can be!
Consult and Plan (with family wishes)
Packing and Sorting
Moving Referrals
Unpacking and Set-up
Arranging for Removal or Sale of Unwanted Items
Final Cleaning
Monitoring Services
Daily Phone Calls
Home Visits
Medication Monitoring
Refer & Recommend Safety Devices
Victoria's professional staff are available on an hourly basis in Pinellas County to assist families and individuals regarding the proper handling of a variety of situations that may arise. Our experience and guidance will alleviate most of the stress and pressure associated with bearing the responsibility yourself.
Care Managers can also oversee the care of private caregivers to coordinate duties and alert the family of matters that need attention.
Call or contact us to see how a care manager can assist you in getting the help you need!
 Read what some of our clients have to say.