We understand that you are in the process of making the most important decision in the life of your loved one.
This is why we urge you to call and schedule an appointment with Victoria personally, so you can see for yourself how much Victoria truly cares!
Testimonials from our clients:
We would like to enthusiastically recommend the services of Victoria Evans of Victoria's Tender Care and her highly competent & caring group of professional care givers.
In particular, care giver Beverly Gower has been like a family member, caring for our 90+ year old mother as no one before. Both Victoria and Ms. Gower gave our mom extraordinary amounts of extra attention & took care of all the little (and big) issues we could not handle from a distance.  In essence, these ladies were our "eyes & ears" on the ground, going the extra mile to ensure our mother's needs were met with a cheerful attitude, a generous heart, and with great attention to detail. We felt as if Victoria and Ms. Gower truly gave us the confidence to feel secure in being away from our mom on a regular basis.
We have experienced many care givers over the past 7+ years but Victoria and Ms. Gower have far exceeded our expectations, surpassing all others in the quality of their personal care. This has allowed us to breathe a lot easier and experience far less stress because we knew our mom was in good hands! In addition, both Victoria and Ms. Gower made sure to remember special occasions and holidays with thoughtful little gifts & treats that brought our mom much joy! Their extra touches were most appreciated by all of us and went a long way to create a happy environment for our mother.
A hearty thank you to Victoria Evans and her entire staff for all they have done to make our journey smooth and hassle free. Should you have a need for further information, or require additional comments, please feel free to contact us at
[email protected]
or
406-671-2766
.
Sincerely,
Danielle R. Chapman
Denise Johnsen

Re: Home Care
"Transitioning my dad from nursing home care to home care was difficult and often problematic. The caregivers you provided were responsive, personable, and I think genuinely concerned about my dad's well-being. Victoria's Tender Care will remain my first call when I need home services."
 Philip S. Seminole, FL

Re: Home Care
"Victoria's Tender Care did all they could to help my mother . They worked with me to help accommodate special needs or concerns that I had. They were professional, efficient, and caring. Victoria went over and beyond the call of duty. I would highly recommend this service to anyone."
Deborah J, Dummerston, VT

Re: Referral- for all services
"I have known Victoria for many years and I have worked with her on several occasions. I recommend Victoria's Tender Care because Victoria is honest, professional, and I know when I refer her that she will go above and beyond to provide the services that the client needs."
Carol Radin, Sunshine Ctr, St Petersburg, FL

Re: Escorted Transportation, Home Care
"Victoria was hired 4 years ago to work with one of our disabled clients. She has provided much more than home care services to our client over the years by becoming a valuable support person for her. Victoria has been there for our client through a move to an ALF, illnesses, Dr's appointments, and accompanied her to a funeral service for a family member. Victoria is extremely reliable, trustworthy, and her prices are very reasonable. I would recommend her to anyone looking for home care and transportation services with a personal touch."
Shelly Ballard, Elder Care Coordinator, Rooth & Rooth., Seminole, FL

Re: Referral-for all services
"Victoria takes care of her clients with honesty and respect. She treats them like family. Victoria's Tender Care is there when you need them! Victoria will make a professional evaluation, offer care management, and much more. She will take care of and arrange everything necessary for all your loved one's needs!"
Karen (Karle) Truman, Ph. D, St Petersburg, FL

Re: Home Care
"Victoria, I want to tell you, how grateful I am for the care, compassion, and understanding that you and your staff have given my loved one of 20 years. It took a lot of patience with his memory disorder. When he later developed throat cancer, you and your caregivers all worked together with Hospice to adjust his diet to pureed and nutritious shakes which he loved. He loved all his caregivers, and it was evident how very much they cared for him."
Susie Rose F., Pinellas Park, FL

Re: Transportation
"We are a professional guardianship firm and periodically it is necessary to provide transportation for our clients to be taken to and from appointments with an aide. We used Victoria's Tender Care rather frequently, and have been satisfied with the concerned care that each individual receives."
Albritton-Douyard, Clearwater, FL

Re: Move Coordination/Estate
"I want to again express my appreciation for the excellent way in which Victoria's Tender Care handled the disposal of my father's estate. From 1000 miles away, it is difficult to oversee and tend to the many problems that arise in liquidating an estate. Yet, your company made this chore a very manageable and uncomplicated experience. In using the services from cleaning and packing to selling and donating, even handling meeting with appraisers I have found you and your staff to be prompt, competent, and professional in all aspects."
William I., Alexandria, VA

Re: Escorted Transportation, Move Coordination/Estate
"Thank you for having helped my father so much in the past several years. He was pleased and delighted with your staff, driving him around where he needed to go and handling every aspect of his move from his home to an ALF. Victoria your attention to every detail of the move, keeping things moving along, with your concern for his feelings all made this terrifically difficult process much easier and pleasant for him."
Paige C., Miami, FL

Re: Care Management, Home Care, Escorted Transportation
"My father is 90 years old and recently moved into an ALF. My brothers, sisters and I live outside of St Petersburg and it was difficult to visit our father on a daily basis. Victoria was very helpful in assisting my father with various issues. She is a caring person who has the best interest of her clients in mind. She kept in close contact with me over any concerns that popped up, and gave me referrals to resources if I was unsure on how to handle a situation. She has my highest recommendation."
Jack P., Bradenton, FL


"I really do appreciate you and Isabella. You two really made the difference in helping to maintain Dad's dignity in his last few years and that means a lot to me, my brothers and my sisters. Isabella obviously cared for Dad and that makes it all the more special. As always he was a lucky guy. I highly recommend you and your staff."
Jack P., Bradenton, FL

Re: Estate Liquidation 
"Since my mother's demise,  I chose Victoria's Tender Care to handle the liquidation of the effects of the family estate. Victoria and her staff handled the sale and removal in a highly efficient, organized and professional manner. She was diligent and untiring in her efforts to bring the extremely difficult matter to a close."
Pastor White, St Petersburg, FL

Re: Home Care, Move Coordinator/Estate
"My association with Victoria's Tender Care (VTC) began with them caring for an elderly lady in my church in her home. It became necessary for her to move to an ALF. Victoria and her staff planned and coordinated the sale of the home, and the move to the ALF, these were done in an entirely professional manner. VTC provided the lady with round the clock care with compassionate, responsible and dependable caregivers. I can heartily endorse and recommend VTC."
Leland P., Elder, Grace Bible Church, St Petersburg, FL

Re: Home Care
"Victoria, I want to personally thank you and your caregivers for providing years of excellent ongoing home care for my family members. Not only did the day to day caregivers do that which was requested (i.e. meals, shopping, cleaning, arranging transportation, etc), but your staff was honest, courteous, cheerful, friendly, and most important to me professional. By professional I mean that your staff kept accurate records of ongoing health issues which kept you, the family, and the home health professionals updated. I believe your personal oversight, fielding excellent providers, attention to details, and as your business indicates, your "tender caring" is both reflected by you and each of your staff members in providing services to my family."
Robert T., Bowie, MD

Re: Housecleaning
"I would like to thank you for the excellent service you have provided over the last few years. Harriet always cleaned my home to my complete satisfaction. You were also able to handle my "move out" request at short notice and my tenant reports the home was immaculate for her occupancy. I only regret that my move to Orlando does not allow me to continue to use your services."
Kathlene L., Orlando, FL

Re: Home Care
"I have been more than pleased with the caretakers that were assigned to my mother through Victoria's Tender Care. They exhibit an authentic caring that is beyond reproach. There have been occasions that Victoria cared for my mother. From her demeanor and caring it is easily seen why her staff exhibit the qualities that they have. In addition the caregivers have shown initiative in coming up with projects and fun activities that my mother loved. I would highly recommend Victoria's agency to anyone who needs home care for their loved one."
Barbara G., St Petersburg, FL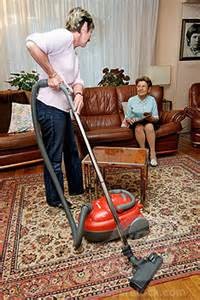 Re: Housecleaning
"Victoria contacted me promptly via my referral from Service Magic and an appointment was set. Victoria came to my home to personally introduce my new cleaning lady, and go over my requirements. Tess did a wonderful job cleaning my home and Victoria even stopped by again at the end of the job to make sure everything had gone well. I am very impressed with Victoria's efficiency, level of professionalism, and highly recommend her services to anyone who is in need of any of the personal services offered at very market -competitive rates."
Pam K., St Petersburg, FL

Re: Escorted Transportation
"We have been using Victoria and her staff for escorted transportation for over 14 years. She has been most helpful in filling out paperwork at Dr's office visits, and making sure that our facilities communication form is given and signed with written orders from the Dr's. Our residents are well taken care of and enjoy the special warmth that we have found only with Victoria and her well trained staff. She has worked with our residents of low income treating them with respect and dignity. Victoria's rates are reasonable and flexible, she adapts to any situation and personality."
Barbara Mehos RN, Lakeview House, St Petersburg, FL 

Re: Escorted Transportation
"It has been a challenge trying to arrange things long distance for my husband's cousin who is mentally handicapped. We were referred to Victoria's Tender Care through her ALF. We first used your services for transportation to Dr's appointments. It was at that time that we realized that having a spokesperson there at her appointment made a huge difference. We were now able to be kept in the loop and felt such a relief that she had an advocate speaking up for her if necessary. During a hospitalization, his cousin was beyond terrified about the whole experience. Victoria stayed with her and provided caregivers to be with her in the hospital daily…We have come to depend on Victoria's Tender Care more and more as the years go by. We would be hard pressed to find a more caring bunch of people. Thank you for your wonderful service to those who have great need of it." 
Shaw Family, Finksburg, MD

Re: Pet Care
"I would recommend Victoria's Tender Care to anyone who wants an alternative for kenneling. Victoria is very reliable and trustworthy. My dog was hard to handle, but liked her very much, and I always had peace of mind when I left him with her." 
Sharon B., Seminole, FL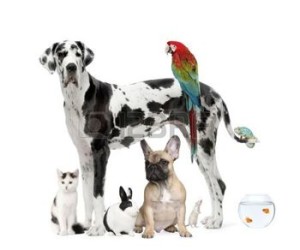 Re: Pet Care
"I have older pets that require extra special care. Victoria does an outstanding job of caring for them while I'm away. I have used other pet sitting services in the past and was not satisfied with them. I take a lot more trips now because I know that my "kids" will be in good hands with Victoria. I highly recommend her for as a pet sitter."
Cindy R, Seminole, FL

If you are a caring professional looking for a new position, please view our information for job seekers.